Not every morning is compelling, so I'm starting my clock during a friendly meetup the night before. Also, I use 24-hour or 'military' time. Here's a converter if you need it.
May 19, 2023
2100-2105: Following dinner with some friends who are visiting, I look up a few spots on Google Maps – a park, a record store, some music venues – and send the information to my friends on WhatsApp. This is typical of my daily media use – cycling apps on my phone to consume or share specific information.
2200-2330: I'm home and it's time for what I refer to as 'popcorn'. This just means grabbing some snacks and turning on YouTube, then making selections from my feed. Since I don't often go looking for specific clips, the popcorn aspect comes from whatever's being presented to me. Sometimes that can be topical and informative (like Astrum's channel), sometimes it's brief news clips (I found DW News during the Invasion of Ukraine). But usually, it's something that's focused on the other entertainment I'm consuming (ScreenCrush, WhatCulture) or amounts to little more than video white noise (TopFives, BBC Earth).
May 20, 2023
0000 – 0800: Sleep. But I'm listening to YouTube lofi channels (not YouTube music, that's later). It might be more tone-based, or have rain and a piano, but it's almost always some form of relaxing sounds to help me sleep at night.
0800-0815: Check the phones for anything urgent. I have some messages from the friends leaving town, some work emails (I peruse their subject lines), and nothing that needs to be answered before the day starts.
0815-0900: Zillow, Indeed, and future possibilities. I like to keep an open mind in time and space. Not saying I'm actively looking to move, but rather that I enjoy exploring different job types and landscapes.
0930-1130: YouTube popcorn time! Maybe it seems a bit lackadaisical. It probably is. But Saturday mornings are a precious type of relaxation for me. I make coffee and breakfast – for my daughter too if she's around – and then proceed to watch several hours of somewhat interesting videos before starting in on the rest of my day.
1130-1200: Email and digital errands. It's time to check email for anything urgent, and I see a couple digital errands (bills, banking, etc.) that I need to do as well.
1200-1215: Working via phone. Someone sent a message with an issue. I spent 15 minutes chatting with people via WhatsApp and Microsoft Teams to help solve the issue. Honestly, it could have been done with two 2-minute phone calls.
1215-1230: LinkedIn. Well, since I'm already on my phone, I might as well take a look at what's happening in the professional world. I spend a few minutes reacting to various posts – most of them having to do with human spaceflight or space exploration. It's my Facebook time.
1300-1530, 1600-1800: Multiple media modes for school. This includes instructional videos and articles and ebook PDFs, instructions on Canvas, student forum posts, and Google docs. I'm reading and writing for these hours. Throughout most of it, I'm also tuned into Lofi Girl's YouTube channel to help me concentrate.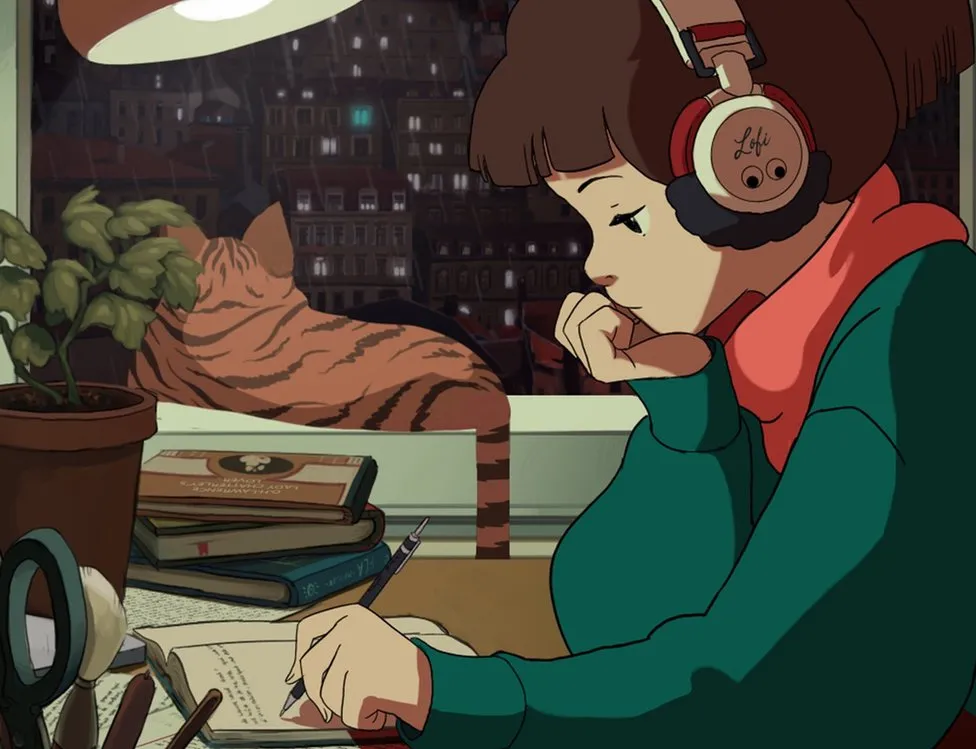 1530-1600: Lunch break with more YouTube popcorn. Not saying Idiots in Cars was one of them, but I'm not denying it either.
1800-1900: Kindle reading, but for school. Presently, that means reading some chapters of Films From the Future for FIS 338. That's not the only book on my Kindle, mind you – there are plenty of others, including old classics (Alice in Wonderland) and new (Game of Thrones), along with more practical books (Cybersecurity in Satellites).
1900 – 2115: Movie night! My daughter is studying phlebotomy and we'd been talking about watching a movie that had some realism in that field, so we spent a couple hours watching Outbreak, a 1995 film with Dustin Hoffman, Donald Sutherland, Morgan Freeman and others. Movies remain one of my favorite ways to consume media.
Closing thought: While I may have missed an app or two, this is essentially it. Other days of the week may also include books I'm reading for leisure, or podcasts I'm listening to on my way home, but typically it's work, school, sleep, and within this cycle, I consume a variety of media throughout the day.